James A. Padron, Principal
As founder of The Padron Group, LLC, James Padron has over twenty five years of real estate project management experience. Mr. Padron has built a career representing tenants, developers and owners throughout the U.S., Central America & the Caribbean in both the public and private sector. His combined perspective and hands on experience in the entire development process from planning through leasing have made him uniquely qualified to advise clients and lead projects through the entire project life cycle.
Most recently, Mr. Padron led the Miami Herald Media Company HQ Relocation; including the design and construction of a 120,000 SF commercial printing facility and the renovation of an existing 160,000 SF office building. Prior to establishing The Padron Group Mr. Padron held senior level positions with leading regional and global real estate services firms as well as a national design/construction and development firm. Mr. Padron's experience includes financial institutions, law firms, call centers, restaurants, retail centers, data centers, educational facilities, warehouse and distribution facilities, parking structures, multi-family and interior improvements. These projects have ranged in size from 1,500 to 600,000 SF and a total of over 3.3 MM SF with a combined leasehold improvement in excess of $550 million. These projects encompass corporate build-to-suits, design/build, master planning of corporate HQ, site selection, corporate HQ relocations and the renovation and redevelopment of existing properties.
Mr. Padron received his Bachelor of Business Administration with a major in Real Estate & Finance from the University of Miami and received a Master of Business Administration from Florida International University. Mr. Padron is also a member of the Urban Land Institute (ULI). He is a licensed real estate broker in the state of Florida and holds the Facility Management Administrator Designation (FMA) from BOMA. Mr. Padron is also a Certified General Contractor in the State of Florida (CGC1509659).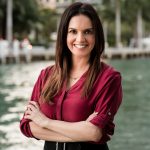 Pilar Illueca, Project Manager
Pilar Illueca is a dynamic professional with experience in different facets of the real estate industry. She is passionate about bringing her client's vision to fruition and has a proven track record of leading project teams, ensuring timelines are met, and maintaining allocated budgets.
Since joining The Padron Group, Ms. Illueca served as Project Manager on a wide range of assignments, including corporate and commercial relocations, tenant build outs and renovations, and other related commercial building infrastructure projects. Recent projects include Digital Latin America (DLA), an expansive 35,000-square-foot office space renovation featuring secure areas, open work spaces, a game room, a wall garden and audio visual equipment; Hemisphere, a tenant improvement project that consisted of a 8,500-square-foot Class-A office interior build out with upgraded finishes, LED fixture and a boardroom lounge; and Ingram Micro, a 118,900-square-foot warehouse renovation that included 35,000 SF of office space to accommodate more than 165 employees. Other projects include Heineken Americas, Commcare Pharmacy and Zest Restaurant, among others.
Prior professional experience includes Univision Communications, the leading Spanish language media company in the United States. During her nearly 15-year tenure with the company she worked in various capacities, including serving as project specialist with responsibility for the information technology department's procurement and budget forecasts as well as participating in projects for build outs of corporate and production offices across the United States. Previously, Ms. Illueca worked with LM Interior Design as a project manager, overseeing international and local  residential client projects. She also served as an account executive for TJ Maxx on The Yellow Butterfly Project, a national boutique Spanish language advertising agency.
Ms. Illueca holds a Bachelor of Arts in Communications from Barry University. She is fluent in English and Spanish and is a licensed translator.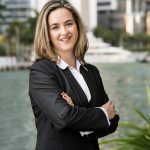 Marilu Dibildox, Assistant Project Manager
Marilu Dibildox is a skilled project manager with a keen eye for design. She brings nearly two decades of experience to her role as Assistant Project Manager at The Padron Group, where she is responsible for ensuring projects are executed with adherence to established budgets and schedules, as well as safety and quality standards. Clients consistently take note of Ms. Dibildox's friendly demeanor, attention to detail and talent for delivering beautiful, functional spaces.
Prior to joining The Padron Group, Ms. Dibildox focused her attention on growing DOT Interiors, a full-service interior design and construction management firm specializing in private residences that she co-owns. Over the past five years, the company has successfully completed a wide range of projects from ground-up construction to interior design makeovers. She previously worked as a Senior Project Manager and Graphic Designer at Ideograma, an award-winning branding firm based in Mexico. Here she was responsible for leading a design team and managing several key accounts, including American Express Bank, The Anglo, Metacycling, Contigo, Grupo Escato, CompuSoluciones and AMIB.
Ms. Dibildox earned her bachelor's in Graphic Design from the Universidad La Salle in Mexico City, Mexico. An expert communicator, she is fluent in both English and Spanish.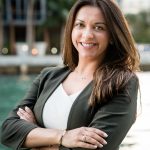 Jenny M. Calabrese, Project Manager
Jenny Calabrese is a seasoned real estate Project Manager with nearly 15 years of diverse industry experience. She has led award-winning projects across various market sectors, including hospitality, retail, healthcare, corporate and education. From design concepting to project close out, her expertise encompasses all phases of real estate development. Clients describe her as insightful, creative and engaging, resulting in successful team collaborations and long-term client relationships.
Prior to joining The Padron Group, Ms. Calabrese served as Senior Designer and Project Manager at some of the world's most prestigious design, architecture, and engineering firms including ASD | SKY, HOK, and Perkins+Will. Notable projects include HBO Headquarters in Coral Gables, FL; Telemedicine Department at Nicklaus Children's Hospital in Miami, FL; Aquazzura at Bal Harbour Shops in Bal Harbour, FL; APM Monaco at Brickell City Centre in Miami, FL; and Florida International University Science Classroom Complex in Miami, FL.
She's an active member of several professional organizations, including the Miami chapter of Commercial Real Estate Women, and is past president and current board member of the South Florida chapter of the International Interior Design Association (IIDA). She has been recognized for excellence and innovation, garnering numerous design awards from IIDA, Society of American Registered Architects (SARA) and American Institute of Architects (AIA).
Ms. Calabrese earned a Master of Business Administration from Florida International University and Bachelor of Interior Design from The Art Institute of Fort Lauderdale. She's a licensed Interior Designer in the state of Florida and is accredited by the U.S. Green Building Council as a LEED AP professional with Interior Design & Construction Specialty.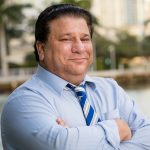 Joe Rosario, Manager of Operations & Project Accounting
Mr. Rosario brings nearly 20 years of financial experience to his role as Manager of Operations & Project Accounting for the Padron Group, LLC. In this capacity, he provides leadership to all aspects of finance and accounting including, budgeting, reporting, risk management and compliance, both at the corporate and project level. His primary focus is project cost control for the company's projects to ensure they are delivered on time and within budget, with profitability maximization along with the ability to deliver high performance, he is an influential cross-functional contributor to The Padron Group.
This dynamic finance professional brings tremendous expertise in the real estate development and construction sector, having previously served in key finance roles at several South Florida real estate companies, including Constructa, a major developer and investor that delivered Miami's iconic lifestyle center Mary Brickell Village; The Cornerstone Group, an award-winning multi-family housing and mixed-use developer. Mr. Rosario also has an extensive corporate background with a few of South Florida large corporations in the accounting and finance role.
Mr. Rosario holds a bachelor's in finance and accounting from Florida International University and a bachelor's in business management from the University of Miami and is in progress of completing his MBA in Real Estate at Florida International University.